Retail and Consumer Products
View this page in: Türkçe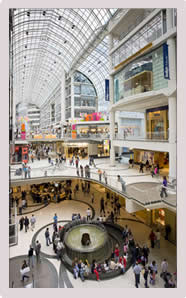 Today the Retail and Consumer (R&C) industry faces a number of new, complex and often conflicting challenges. Companies become ever more global, but consumers remain local. Today's consumers' demands are shaping the market and creating pools of winners and losers. The simple truth in the competitive environment is that the most successful players will be those in possession of a clear multi-channel strategy and that have already resolved complex issues such as pricing, cultural diversity, supply chain management and delivery; the vital determinants of success.
Retailers and consumer goods businesses that differentiate their products or formats and create a compelling reason for customers to buy from them will continue to survive. In this environment of constant change, the PwC R&C Team, comprising strong, reliable and experienced industry experts whose primary aim is to stay abreast of current sector developments and industry news, offers businesses a wide range of advanced and economically beneficial solutions to current and potential issues.
We as PwC Turkey follow developments in the R&C industry, both globally and in Turkey in particular, closely find innovative solutions to our clients' problems in the complex business world which we live in today.
According to the PwC 13th Global CEO Survey, these are some of the global trends in R&C Industry :
Consumers are spending less—and looking to get the most value for their money. Savvy consumer goods companies are looking for innovative ways to define "value" beyond price.
Private label continues to gain market share as consumers continue to shop for value.
Narrower is the new "norm", and retailers are looking to decrease product assortments on the shelf to cut excess inventory, make more room for store brands and generally create a more efficient, less confusing shopping experience for customers. Some suppliers are cutting the number of products they manufacture in order to get ahead of the game.
Leading companies are collaborating with partners to deliver innovative trade promotions. A consumer might get a coupon for a significant discount at a second retailer or for an event when purchasing a basket of the first retailer's products.
R&C challenges in Turkey
Sustainability
Corporate Governance
Market Value Recognition
Regulatory environment
Globalisation/Consolidation
Corporate/Brand Reputation and Corporate Social Responsibility
Supply Chain Optimisation
Influence of New Technology
CRM/Consumer Centricism
Brand Valuation and Management
Enterprise Risk Management
Marketing Effectiveness
How can PwC Turkey help you?
All the clients of the firm have world-wide access to our firm's resources. The competitive advantage  that we offer our R&C clients is as follows:
Broad-based Industry Experience
Our experience cuts across all geographies and all segments of the R&C industry. Our professionals are constantly dealing with the leading-edge and challenging financial and risk management issues.
Global Resources
We possess the resources to assist our clients anywhere in the world in a seamless manner. With offices all around the world, we are only a telephone call away from identifying the right resource to assist our clients. Local intelligence, knowledge of the market and local regulations throughout the globe and is invaluable in solving the problems of
today's multinational organisations that need to operate 24/7 and demand immediate responses to their needs, no matter where they operate in the world.
Internal Industry Focus
We are organised internally around Sectors of like-minded companies (i.e., R&C companies) because we have found that our professionals can benefit enormously from the sharing of business experiences centred on similar issues.
Knowledge Management
PwC is committed to state-of-the-art knowledge management programs and solutions that leverage the firm's intellectual capital to deliver value to our clients. Interactive "people find" tools allow us to quickly connect the right people and expertise and bring tailored solutions to meet specific client needs. In addition, internet-based internal tools keep our PwC professionals abreast of industry trends, issues and the latest on emerging technical accounting issues affecting Retail & Consumer companies. Through our external industry website, interested parties have easy access to information regarding our Retail & Consumer practice and PwC's point of view on issues facing R&C companies.