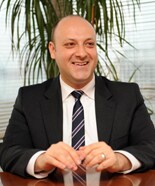 Outsourcing and contract labour are the new normal for contemporary business strategy. Factors like increased costs and the new challenges presented by technology have caused the number of the companies who rely on service suppliers either partially or entirely to increase daily. This has become a significant issue in today's business world that calls for a new type of assurance work. Namely, your business wants assurance for the outside help it commissions while suppliers want accreditation for the commercial services they offer.
Another issue in accreditation and assurance that emerges along with our growing consciousness of climate change is sustainability. An increased sensitivity to environmental concerns requires a new set of assurance activities. As sustainability becomes an important part of everyone's agenda, your company's processes and those of your suppliers will need to be assessed for accreditation purposes and then assured against risk.
Finally, as our set of concerns in the business world change, so do our ideas on reporting. The increasing complexity of the company activities, as well as an increased stress on commercial and public relations requires a more holistic approach to internal and external reporting. Value isn't just about numbers anymore but depends on a constellation of concerns like business model, strategy, key performance indicators and risk. Clear, unambiguous reporting is essential for attracting financial and human capital to your company, while a development in awareness calls for a more integrated type of report.
Faced with this set of concerns, our goal is to provide companies with the assurance they want and suppliers with the accreditation they desterve. Our primary target in this context is to promote transparency and build reliability, and we're here to assist you in creating and improving the relevant processes until we've reached your goal. That's how we provide real advantage to our clients. Contact us today to tell us about your business so we can start to design a strategy specially suited to your needs.
Performance Assurance Services
Vendor Accreditation Services
Vendor Accreditation Services
A lack of confidence in your vendors or failure to provide assurance to customers should not degrade the services you get or provide:
Are you able to meet the expectations of the other party as the party providing or getting the service?
Vendor custom field audit
Vendor risk and control assessment services
Support services check-up service
Support services process audit (ISAE 3402 / SSAE 16)
Process Consultancy for the management of support services risks
Integrated Reporting Services
Integrated Reporting Services
Make sure that you prepare correct and reliable reports that meet the stakeholders' expectations without losing sight of the big picture:
Do the reports prepared in your Company ensure that you see the big picture?
Management reporting process and risk consultancy
Commercial Assurance Services
Commercial Assurance Services
Control the risks involved in your commercial relations and shore up the confidence between you and third parties:
How can you reinforce the confidence between you and third parties?
Outsourcing assessment
Vendor selection consultancy
Contract risk management consultancy
Cloud computing risk management
Dealer audits
Income assurance services
Capital assurance services
Sustainability and Climate Change Services
Sustainability and Climate Change Services
Make sure that your operations are sustainable and accountable:
How will global warming and climate change affect you?
Sustainability reporting process consultancy
Sustainability / carbon emission audits
Effect on environmental health assessment services
Green Information Technologies consultancy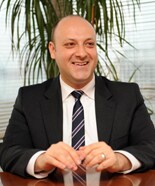 Mehmet Zeki Önal
Performance Assurance Services Leader