Pharmaceuticals
View this page in: Türkçe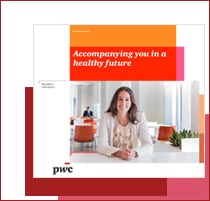 In recent years, with factors like the ageing population, longer patent periods, the development of personalized medicines, the expansion and proliferation of the coverage of social security institutions, and the increase in biologic and biotechnological products, the pharmaceutical industry has moved into a period of rapid global growth.
The pharmaceutical industry, which is experiencing growth in Turkey in parallel with the world market, has entered a phase which is both compelling due to regulations and presents new opportunities. The Turkish pharmaceutical industry presents various opportunities to both local and global players due to Turkey's increasing and ageing population, developing healthcare industry, and ever developing economy. Turkey has the potential to become a local and global player with the help of those companies which can properly benefit from these opportunities.
At PwC Turkey, we provide our clients with the support to realise this potential, and give audit, tax, and consultancy services to approximately 70% of the companies in the pharmaceutical industry with our more than 100 professionals who are experts in their own industry.
How can PwC Turkey help you?
Aided by our experience in Turkey and PwC's global information network, we develop the best solutions to meet the requirements of all the operations of companies operating in the pharmaceutical and healthcare industry, and we present versatile audit, tax, and consultancy services.
In order to find solutions for the primary issues of the industry, we have structured our services under the following four main topics: (i) pricing and operational issues, (ii) compliance to laws and regulations, (iii) reputation management, and (iv) issues regarding competition. We design our services to create value in accordance with the needs of the companies and we reflect our experience in both PwC's global network and the local market to o ur clients.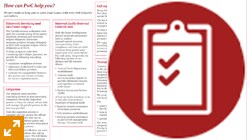 E-invoice, E-ledger
Litigation
Internal Audit/Internal Control/SoX
VAT Refund
Transfer Pricing
ERP and GRC (Governance, Risk and Compliance) Services
R&D
Management Reporting Process Design