Pharmaceuticals
View this page in: Türkçe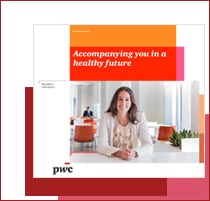 PwC has a wide experience and deep intellectual capacity over all the operations of companies operating in Pharmaceutical and Health Products Industry. With its specialized team, PwC is able to focus on the sector and meet the increasing demands for the data-based economy, the innovations in the sales & marketing field and the new paradigms that R&D looks for.
The legislation which regulates the pharmaceutical and health sector in Turkey is complicated. One of the most important effects in the sector is the control of the Ministry of Health over pricing and product license. In most of the situations, the State is not only the control mechanism but also the most important customer through the State Hospitals and Social Security Institutions.
Broad marketing activities like promotions, donations and congresses are some of the outcomes of these legal restrictions over the medical advertisements.
In most countries, the pharmaceuticals sector is under strict control by legislation. In Turkey, the pharmaceuticals industry is subject to Ministry of Health regulations. The Ministry of Health introduced new regulations in 2004; pharmaceuticals and medical products for human use have undergone dramatic changes with these new regulations. As known, the cost-based price determination method was discontinued, and the reference country implementation was launched.
One other development in Turkey's pharmaceutical industry is the effort to bring under one single umbrella the Social Security Institution (SSI), the Pension Fund, and Bağkur (Social Security Organization for Artisans and the Self-employed) in the scope of the social security reform. It is expected that everyone will be able to be treated in the same type of hospitals.
Another development has been the transferal of SSI healthcare facilities to the Ministry of Health at 18 February 2005, in accordance with the Law No.5283 on the Transfer of Healthcare Units of Some Public Institutions and Organizations to the Ministry of Health. SSI pharmacies that supply the majority of the medicine for use in the in- and out-patient treatment of members of the Institution (SSI) have abolished their operations. Henceforth, almost all of the medicines required for the treatment of members and holders of treatment rights, are supplied from independent pharmacies which hold agreements with the SSI. These developments in the pharmaceuticals sector have led to drastic changes in the pricing and sales policies of pharmaceutical companies.
How can PwC Turkey help you?
As is the global leader serving pharmaceutical companies, PwC has extensive experience in assurance, tax and advisory services, working with organizations across the industry, including: proprietary and generic drug manufacturers and diagnostics suppliers, wholesalers and industry associations. We have aligned our practice with the broader health industries market to ensure that our people are well versed in the relationships between suppliers, providers, payers, and customers. We have made a deep commitment to understanding the forces that are impacting these sectors and developing and delivering solutions that help our clients' achieve their financial, operational and strategic objectives.