Demographic and social change
With regards to demographic and social change, two main issues arise: the size of senior populations and the growing tendency towards diversity. The future salesperson will break with tradition and evolve, and companies will need to adapt to them. The increasing size of senior populations will cause the average age of salespeople to rise. Eventually, companies will need to get used to hiring more salespeople aged 60+. Similarly, companies may need to employ more women to meet rising demand due to the increasing numbers of women in the labour force.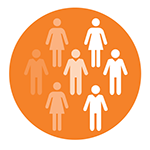 Shift in global economic power
Shifts in economic power, one of the megatrends shaping the world put forth by PwC, indicates the growing role of developing countries in the world economy. We observe that developing countries keep increasing their share of the world economy in spite of fluctuations related to combined global and local developments. The change observed in the global economic balance has an impact on customer choices. Being able to respond faster to ever-changing and increasingly complex customer expectations will become a critical issue for sales departments. We could also say that collaborative consumption and the sharing economy will trigger changes to sales departments.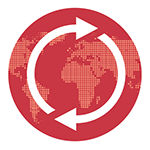 Rapid urbanisation
Rapid urbanisation, an inevitability for the world in general, will affect the customers' lifestyles, so it is a critical phenomenon that sales departments need to keep themselves abreast of. As in the rest of the world, migration towards mega cities in our country will make it mandatory for companies to revise their existing regional sales structures. Additionally, new ways of working, such as virtual offices that will have a bearing on the future of work, and developments in the transportation space such as driverless vehicles, may necessitate some changes in sales activity.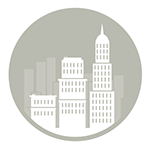 Climate change and resource scarcity
Climate change and resource scarcity, the effects of which are more and more pronounced each day, and natural disasters, which tend to increase globally, show us that organisations need to become more agile and flexible in responding to sudden changes in the short term, and to perform activities with added value. Companies must be able to develop scenarios for different circumstances and to do more with fewer resources, considering future limitations.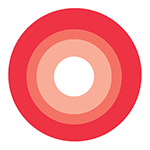 Technological breakthroughs
Developments related to technological breakthroughs due to continuous innovation are seeping into the customers' lives. Newly developing technologies (e.g. miniaturisation and nanotechnology) are developing new functionalities and changing customer expectations. Meeting changing expectations effectively and shaping these expectations as necessary will become a critical agenda item for sales departments. The use of voice-sensitive computer-based support technologies like Apple's Siri or Amazon's Alexa may also contribute significantly to sales operations. With sales activities being able to be carried out remotely, these units could focus their attention towards more added value activities, and ensure the transformation of the salespersons' profile, because the nature of the activities carried out will change. Sales personnel, whose qualifications will change depending on customer awareness levels and the complexity of the products (e.g. people with advanced IT knowledge), will blaze a trail in terms of the presentation of sales services.