Haluk Yalçın appointed
as new TSP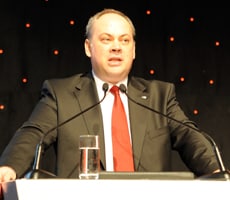 Haluk Yalçın appointed as new Territory Senior Partner of PwC Turkey
Having served as a partner at PwC Turkey's Assurance Practice and assumed various roles within PwC Turkey for 25 years, Haluk Yalçın has recently been appointed as the new Territory Senior Partner.
Turkish Commercial Code
The New Turkish Commercial Code is in effect!
Explore our New Turkish Commercial Code
Issues Affecting
Severance Pay
The amendments in Turkish Accounting Standards 19 significantly change the recognition of the benefits provided to the employees.
Please click here to see Issues Affecting Severance Pay
Doing Business in Turkey
A comprehensive guide for helping businesses plan their investments in Turkey.